Bienvenue à Paris!
26/01/2015
Hi all
I'm in Paris and I have somewhere to live!!
It's now Monday afternoon and I flew in on Wednesday morning. It was a bit sad to leave Sevilla after making it home for the last five months or so, and I almost cried on the plane. Not quite, but almost! I had a bit of a 'mare at the airport in Spain as I found I had packed 10 whole kilograms over my 46kg combined allowance. (My entire life weighs almost 60kg, mildly interesting fact for you there.) I eventually managed to transfer most of it to my hand luggage and avoided throwing away too much of my stuff, which was good. I didn't have to wait too long to board which was also good, and then I was off, with an entire row to myself!
The flight was a little bumpy but I was super tired from next to no sleep (I've always done things at the last minute as many of you may know, and packing is no exception) so I was too sleepy to get properly freaked out by it. Coming over and into Paris Orly airport was beautiful as the sun was just rising.
When I got to the airport I booked myself onto a shuttle which would take me straight to my hotel door for just 15eur. Not bad considering Paris-Orly Airport is about 40 mintues out of the south-east of the city and my hotel was in the 17th arrondissement in the north-west of the city!
When I arrived at my hotel, my entire life in tow, I was lucky to find that our room was already ready so I went up and napped for a few hours until my dad arrived at about 1pm. I so needed it! It was really great to see my dad even though it had only been just over two weeks since I left England after Christmas.
We got all wrapped up in our coats and scarves and hats to head out into to Paris to find me somewhere to live. We planned to grab some food, go to a foyer (a private accommodation for young people, primarily young people, stagiares [people on work placements] and students, aged 18-25, just like a university halls of residence) to speak to them about applying for a room and then onto some other foyers and possibly a letting agent as a last resort. After getting some food as planned, we went to a foyer a five minute walk from our hotel right next to Place de Clichy, a main intersection-thingy in the area. It was a littely difficult to find to start with as it wasn't obvious that it was a foyer. I debated ringing the doorbell for a little while as I hate those intercom things, especially when it's my first day in a country whose language I haven't spoken for six months!
A very nice man came to the door and asked if we had an appointment. I said we didn't but I would like to speak to him is possible and he led us inside. We sat down in his office and I explained to him (in French!! I amazed myself) my situation and when I was hoping to move in. He gave us a tour of the residence including showing us a bedroom which was to be vacated the following Monday. After sitting back down in his office, he basically offered me a chance to take the room he had just showed, if I wanted it! He was very nice and helpful, I paid the deposit right there and then and made plans to move in on the Monday afternoon!
Accommodation sorted, my dad and I were both very happy and very relieved! I had been really quite worried about coming to the city without having found anywhere to live, and had cried a bit on FaceTime to my parents the night before about it. It was really nice to know that I finally  had somewhere to live that was in a good area, in a safe place and was official and secure.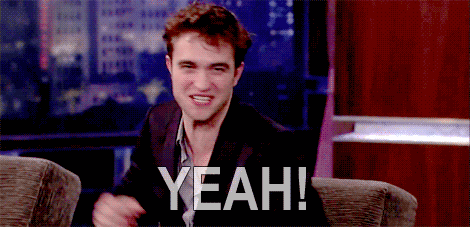 After our success, we took a little walk around the area and I discovered that I am only a five minute walk from the Moulin Rouge and thus the infamous street full of sex shops and sex shows, haha.
Cold and very tired, we went back to the hotel and chilled for the evening. I fell asleep at 8:30pm…I can't remember the last time that happened, it must have been a few years at least!! We had a very successful day and I slept well that night thanks to the relief of finding somewhere to live and the happiness of being in a city I am sure I will love living in.
Getting most of the important stuff out of the way on the Wednesday left us Thursday and Friday to do some touristy stuff before dad went home on the Saturday afternoon. So as not to make this entry too long, I will be writing about that in the coming days, and also putting out a video!
I managed to push back my start date for work back to get some paperwork signed and also finish some outstanding work for university, so I will be spending this week mostly working and settling into my new home with a little bit of blogging/video editing in between. I am excited to be here and can't wait to get exploring and working!
It's now 16:22 on Monday afternoon so I will be moving into my new home in about 40 minutes…wish me luck!
Until next time,
H x